Penne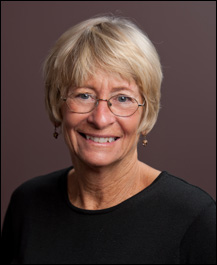 Patient Care Coordinator
After 17 years, Penne has retired from full-time at the practice, however, you might catch her filling in from time to time and tending the plants on the deck.
Before working in the front office capacity I worked as a chairside assistant, always striving to assist our patients with a better understanding of their dental needs. I am always available to answer questions and to help seamlessly coordinate our practice schedule with their busy lives. Introducing children to the dental office and good dental habits has become my passion and the highlight of my dental career. They love meeting our "dental duck" and "Mr. Thirsty". Our team loves to work with our patients and see them achieve the best dental health for the entire family.
Away from the office I spend time with my children and grandchildren, as well as traveling to Haiti on a yearly basis to bring toothbrushes and apply fluoride to local schoolchildren. In warm summer months I can be found working in the garden and tending to my bee hive.
Lan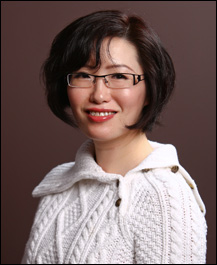 Registered Dental Hygienist
I started in dental in 2008 as a dental hygienist where I clean patients' teeth and teach them how to maintain their teeth for better overall health. I love when I can see a patient work our recommendations into their daily routine and experience better health as a result. I also love hearing patients share their stories, life experiences, and wisdom.
Outside of the practice, you'll find me traveling, gardening, sewing, crocheting, cooking, and spending time with my husband, two kids, and our goldfish.
Sarah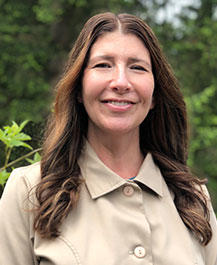 Registered Dental Hygienist
I started in dental in 2008 as a dental assistant; my Mom and Gramma were both dental assistants, and encouraged me to continue on to dental hygiene, which I have done since 2019. I spent a lot of time in the dental chair as a child and the dental team always explained everything very compassionately and clearly in a way that made sense to me, so I spend a lot of time making sure our patients are educated on their care personally and have all their questions answered in addition to leaving with a clean smile. When a patient has "just one question that they always wondered about" and I help find them an answer, it makes my heart sing.
When I'm not in the office, I'm most likely on a mountain trail, camping, gardening, cooking, reading, or just relaxing with my husband and our Ragdoll cat Hannah.
Jeffrey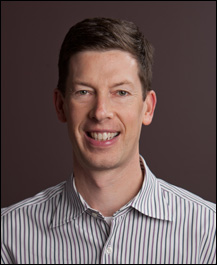 Business Manager
I am responsible for processing our patients' insurance and helping them understand their benefits and flex spending accounts. Together with Dr. Tatt, we can take care of the patients to make their dental treatment as smooth as possible. She helps the patients with their teeth to improve their oral health, and makes it as comfortable as possible. I help to make the payment side as straight forward as possible giving accurate estimates and processing insurance claims for our patients.
My wife's name is Audrey and we have two wonderful children, Ian and Kylie. As a family, we love traveling to warm weather places, especially to Lake Chelan, Hawaii, and Mexico. I also enjoy getting together with friends for good food and wine.
Linda
Dental Assistant
I have always been drawn to peoples' smiles and have been assisting since a friend talked me into enrolling in dental assisting school in 2005 after spending six years as a caregiver. My favorite part of my job is getting to know patients' likes and dislikes so that I have a better understanding of how to make them comfortable when they come to see us. My job is to make sure we are always prepared for our patients with proper room setups and sterilized instruments and making sure their treatment goes smoothly. I'm also in the office taking care of machine maintenance, doing inventory, restocking, and taking emergency phone calls on Fridays.
When I'm not in the office, I enjoy spending time with my husband and our family on bike rides, walks, dinners, traveling, enjoying new foods, family game nights, or just relaxing with our cat Disco.
Coty
Dental Assistant
I have been in dentistry since 1983. I'm excited that we can restore dental problems or even prevent them by helping a patient understand how their diet and hygiene can benefit their overall health since digestion begins in the mouth. I enjoy everything related to dental restoration and work to keep areas clean and to make sure we have everything on hand to attend to the patient effectively and that the patient feels safe and comfortable in a pleasant environment.
Outside the office, I read, listen to music, take photos, paint, spend time with my husband Jeff, walk our beautiful dog Luka, and spend time with friends and family.